La convocatoria de Acciones Individuales Marie Skłodowska-Curie (MSCA-IF) de 2017 financiará tres proyectos de investigación de los institutos del CCHS
Las variadas propuestas seleccionadas se centrarán en proverbios ladinos, en la reclamación de tierras en  la Edad Media y en la baja fertilidad en la demografía  del sur de Europa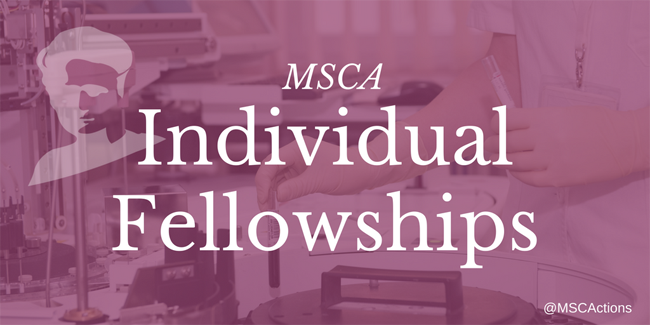 Dentro de la convocatoria de 2017 de Acciones Individuales Marie Skłodowska-Curie (MSCA-IF), tres proyectos del Centro de Ciencias Humanas y Sociales del CSIC han sido seleccionados para recibir financiación. El Instituto de Lengua, Literatura y Antropología (ILLA), el Instituto de Historia así como el Instituto de Economía, Geografía y Demografía (IEGD) formarán parte de este programa inscrito en el Marco de Investigación e Innovación de la Unión Europea Horizon2020, que pretende apoyar a los investigadores más brillantes y prometedores del mundo, a través de proyectos individuales. Las propuestas elegidas profundizarán en el estudio de proverbios ladinos (LadinoProverbs), en la reclamación de tierras en la Edad Media (ClaimS) y en la baja fertilidad en la demografía del sur de Europa (SEU-FER).
En esta convocatoria, resuelta recientemente, se presentó un conjunto de 9.089 propuestas. La Comisión Europea destinará 248,7 millones de euros en la convocatoria MSCA-IF 2017, que apoyará a un total de 1.348 investigadores. De tal manera, el CSIC recibirá  fondos para un total de 27 proyectos. Así, según la Unidad de Gestión de Proyectos del CCHS, en los institutos del centro se financiarán tres proyectos, lo que supone un 37,5 % de tasa de éxito. Estas becas individuales se conceden mediante un concurso abierto y transparente, mediante una evaluación independiente y con una serie de criterios preestablecidos.
Zeljko Jovanovic trabajará junto con su supervisora Paloma Díaz-Mas (ILLA, CCHS-CSIC) en el proyecto 'Ladino Proverbs: Edition, Recovery and Dissemination of the Endangered Cultural Heritage in the post-Holocaust Yugoslavia'. Asimismo, Álvaro Carvajal, junto con su supervisor Julio Escalona (IH, CCHS-CSIC), abordará el proyecto 'CLAIMing land in early medieval localitieS: an interdisciplinary study of land claims and property regimes in the north-west of the Iberian Peninsula (9th-11th)'. Igualmente, Stanislao Mazzoni y Diego Ramiro (IEGD, CCHS-CSIC), como supervisor, se encargarán de 'Southern Europe and low fertility: micro and macro determinants of a crucial demographic and cultural revolution'.
Triana Rubio (CCHS-CSIC)